Live TALK
Comment traduire
les rendez-vous commerciaux
en KPIs ?
Olivier Morelle

Chief Revenue Officer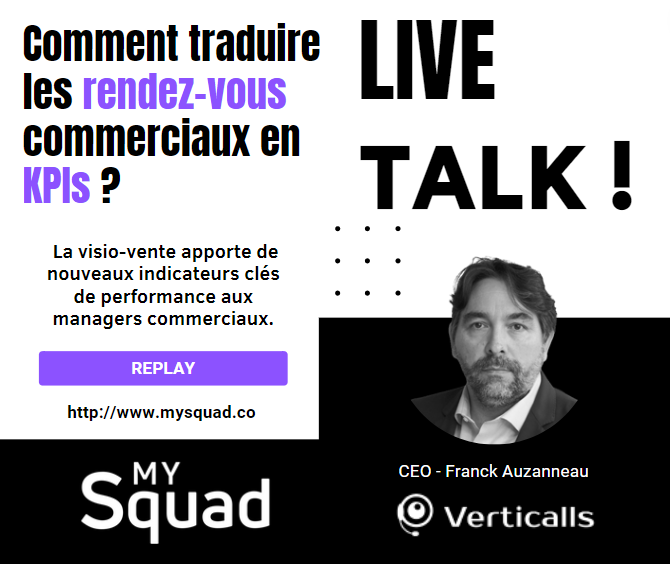 Live Talk

Durée : 45 minutes
KPIs des rendez-vous
Comment traduire les rendez-vous commerciaux en bons KPIs ?
La visio-vente apporte de nouveaux indicateurs clés de performance aux managers commerciaux leur permettant de mieux piloter et faire progresser leurs équipes commerciales.
Objet du Live Talk
Vous pourrez poser toutes vos questions à Franck Auzanneau pour savoir comment la visio-vente peut vous apporter de nombreuses KPIs permettant de piloter votre performance commerciale.
Accès libre au replay pour les membres de la communauté
CEO verticalls
Franck Auzanneau
Experienced President with a demonstrated history of working in the event industry. Strong business development professional skilled in Business Development, Marketing Strategy, Event Management, and Digital Marketing.
Created with